Have you read about this?
I just read about this program through my publisher, Harlequin, and it seems to be really great!  We can earn books by reading books, and special gifts like autographed books, signature gift baskets or even Skype conversations with Harlequin Authors!
-Lucy
"Harlequin Introduces First-Of-Its-Kind Reader Rewards Program"

Harlequin My Rewards Offers Readers Personalized Rewards and Points For Online Activity.  New York (June 23, 2015). Harlequin today announced the official launch of Harlequin My Rewards, a pioneering new loyalty program that offers members exclusive opportunities to earn special rewards—including autographed books, signature gift baskets or even Skype conversations and more with favorite Harlequin authors—for buying books or social engagement with the publisher.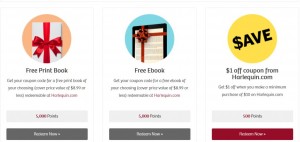 "What makes Harlequin My Rewards so unique is that it offers personalized experiences you really can't put a monetary value on or replicate anywhere else," said Craig Swinwood, Publisher and CEO of Harlequin. "It presents readers with new ways to connect with their favorite authors and enhance the Harlequin experience."
Effective immediately, U.S. and Canadian residents can log onto Harlequinmyrewards.com to register and begin earning points. Harlequin My Rewards presents readers with points for purchasing books or engaging in multiple online activities, including sharing book reviews, providing opinions, completing weekly book challenges and games, tweeting and partaking in Facebook activities.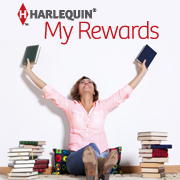 Harlequin is the first publisher to introduce a rewards program that allows members to earn points for purchases of its books made at any retailer the United States and Canada. Thanks to cutting-edge technology provided by PunchTab, the leading omni-channel engagement and insights platform, readers who purchase Harlequin books at retail locations simply take a photo of their receipts with their mobile phones and email or upload them to instantaneously collect their points.  Readers may also use a digital camera or scanner and email receipts from their computers.
Members who purchase Harlequin books from online retailers need only send in order confirmation emails to receive their points. Readers who buy books at Harlequin.com automatically have their points added to their profiles.
"We have the most active and dedicated readers in the industry and, with Harlequin My Rewards, we've created a specialized way of recognizing and rewarding them wherever or however they read or even for interacting with us," said Swinwood. "We believe every aspect of Harlequin My Rewards is refreshingly modern and innovative."
Other specialized aspects of the rewards program include personalized reading recommendations and, coming soon, an online bookshelf for readers to store, rate and share their favorite books with fellow readers and friends.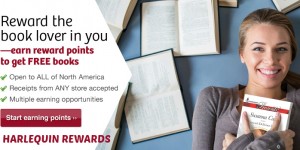 For more information or to join Harlequin My rewards, please visit www.harlequinmyrewards.com.