on

November 8, 2022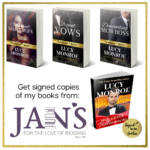 Lucy is excited to be partnering with her favorite local indie bookseller, Jan's in Beaverton, OR to provide readers with signed copies of her books. Click here and you will find a list of the books available and an order form, along with an updated price list. The owner of Jan's, Lori, is an amazing
on

September 30, 2022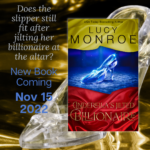 A new passionate contemporary romance from internationally bestselling author Lucy Monroe. Cinderella's Jilted Billionaire will be out November 15, 2022. Sicilian business tycoon Carlo Messina is used to getting his way, so when his supposedly biddable fiancée leaves him standing at the altar he's shocked…and furious. Annette has spent her entire life trying to be
on

September 30, 2022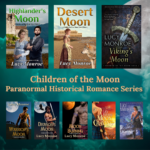 Highlander's Moon is the 8th full length novel in the paranormal historical romance Children of the Moon series about the shifters among the ancient Scottish Highland clans. Scroll down for a complete list of the series in order of publication from newest to oldest. Highlander's Moon He's determined to have her for his wife and
on

August 17, 2022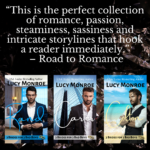 Rand, Colton and Carter have new covers for their move into Kindle Unlimited. If you are subscriber, now is your chance to read "…the perfect collection of romance, passion, steaminess, sassiness and intricate storylines that hook a reader immediately," according to Road to Romance reviews.
on

August 9, 2022

My husband used to write travelogues for our trips. They always made me laugh. This is one he wrote for our trip to Australia in 2005. Wish I could find the one he did for New Zealand that same year. 🙂 _________________ As part of the Monroe family journey to the South Side, we now

on

August 4, 2022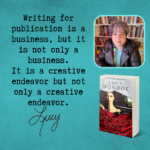 Writing for publication is a business, but it is not only a business. It is a creative endeavor but not only a creative endeavor. Finding balance between those two truths creates a lot of tension in the writer's psyche. In fact, it can be paralyzing to both creativity and forward career momentum when the two
on

July 24, 2022
Highlander's Moon, the 8th book in my Children of the Moon series (and the second set in the Regency Era) will be out in September of this year. I'm so excited for readers to get this story as it's a retelling of a steamy Regency historical novel I wrote a while back I always felt
on

July 24, 2022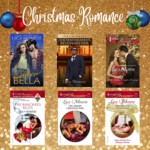 Do you do Christmas in July? Love to read a great holiday romance whatever time of year? Then this post is for you. I've written several Christmas books and loved doing it. In fact, it's one of my favorite tropes to include in a story, whatever the subgenre of romance. (I also love to read
on

June 20, 2022

So excited about this new indie publishing venture for my passionate category romance. If you read my Harlequin Presents/M&B Modern, you're not going to want to miss this new book! HER OFF LIMITS PRINCE by Lucy Monroe The last thing she wants is to join the royal family, but the sizzling tension between Blythe and

on

February 22, 2022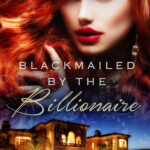 Blackmailed by the Billionaire by Lucy Monroe Charlotte left Alastair standing at the altar, but the ruthless billionaire still wants to marry her, and if it takes blackmail to make that happen? So be it. Available in Kindle Unlimited and exclusively on Amazon right now.