on

August 31, 2019

This is the 1st in a series of blog posts about recovering from burnout, something I am all too familiar with. Deadline's aren't for everybody, but they are an integral part of the publishing process.  And if you cannot make and meet them, you will be hampered in your ability to achieve commercial success as

on

August 24, 2019

Internationally Bestselling author Lucy Monroe has a new book out! The long awaited second book in her Northern Fire series, Hot Alaska Nights is out now. Self made billionaire, Rock doesn't live by anyone's rules but his own. He'll be damned if he's going to let the bright lights and big stars of Hollywood intrude

on

August 24, 2019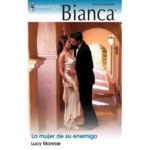 ¿Buscas un libro de romance lleno de emoción? Lee a Lucy Monroe.