Do you do Christmas in July? Love to read a great holiday romance whatever time of year? Then this post is for you. I've written several Christmas books and loved doing it. In fact, it's one of my favorite tropes to include in a story, whatever the subgenre of romance. (I also love to read holiday romance – not limited to Christmas – and Christmas cozy mystery, but that's another post for another time.)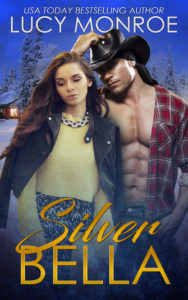 First up is my novella, SILVER BELLA. Originally written for the Kensington Brava Merry Christmas, Baby anthology, it is now available as a stand alone paperback & ebook. Also, available for Kindle Unlimited subscribers.
Jake needs to convince Bella to take a chance on Texas—and him—before their fragile relationship is bulldozed by tabloid lies and innuendo.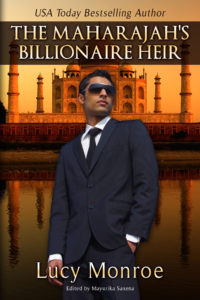 Next is my indie published category romance, THE MAHARAJAH'S BILLIONAIRE HEIR. Available in paperback from Amazon & B&N,  in Kindle and for Kindle Unlimited subscribers.
Rajvinder has never been acknowledged by his royal family in India, but now they need an heir and even an illegitimate one will do. However, he has to marry Eliza, the woman raised to be princess in the palace that should have been his home.
And if you missed them, all four of the Christmas books I wrote for Harlequin are available in ebook at most major retailers.
Million Dollar Christmas Proposal
There is also the Christmas Coda I wrote for my Harlequin Presents Greek Tycoon books.
Happy holiday reading!
Hugs,
Lucy