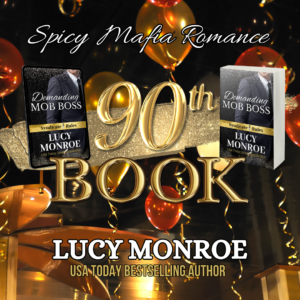 🎉Demanding Mob Boss, Syndicate Rules Book 3, is my 90th published book! 🎉 What an amazing journey to get here and so many more books to come. A book is just words until it is read and then it becomes a story. You are all part of mine. Thank you!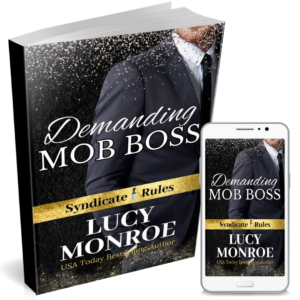 ANNA
The world is too loud, too bright, too everything. Until I meet him. His touch sends me to a place I've never been. I want more of him, bloodstained hands and all. What happens when the one person I need is the utterly ruthless boss of the Irish mob?
CIAN
Some call me a psychopath. I don't feel. Until I meet her. I need to know she is safe. Every minute of every day. I hire her to work for my legitimate business. I watch her. I crave her. I will never let her go. But I am a monster. What happens when the one person who makes me feel is pure, sweet innocence?
This is a stand alone steamy mafia romance with a guaranteed HEA. No cliffhangers. No cheating for either of the main characters.
CW: explicit intimacy, graphic violence, implied assault of secondary character, death of parents, foul language, stalking behavior.
Readers outside the US, click here for your Amazon link.
Want to buy your copy signed? You can get it from Jan's bookstore in Beaverton. Lori is fabulous to work with and she ships. Order here.