on

June 20, 2022
So excited about this new indie publishing venture for my passionate category romance. If you read my Harlequin Presents/M&B Modern, you're not going to want to miss this new book! HER OFF LIMITS PRINCE by Lucy Monroe The last thing she wants is to join the royal family, but the sizzling tension between Blythe and
on

February 22, 2022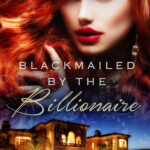 Blackmailed by the Billionaire by Lucy Monroe Charlotte left Alastair standing at the altar, but the ruthless billionaire still wants to marry her, and if it takes blackmail to make that happen? So be it. Available in Kindle Unlimited and exclusively on Amazon right now.
on

February 22, 2022
If you've been waiting for the third and final installment in my Princess by Royal Decree trilogy, it's out now.  If you haven't read the others, all three books are now available. Queen by Royal Appointment by Lucy Monroe They say that duty and desire don't mix…but they're about to collide spectacularly in this royal
on

December 17, 2020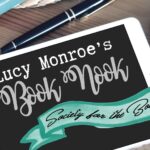 Chat with Lucy and other romance readers & authors. Be the first to hear Lucy's book news. Advanced Reader Copies for Up to 10 Readers Per Book Lucy's Book Nook | Facebook
on

October 23, 2020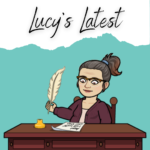 I haven't done a regular newsletter in a while, so I went to the source to figure out what I should include in it nowadays.  I asked readers and other authors what they wanted to see in an author newsletter (or what they included in their own). There were some nearly unanimous elements suggested/requested: Info
on

October 13, 2020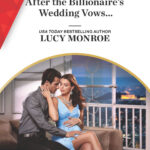 AFTER THE BILLIONAIRE'S WEDDING VOWS FEB 2021 Harlequin Presents/M&B Modern Can this Greek marriage go the distance? Find out in this passionate and dramatic romance by USA TODAY bestselling author Lucy Monroe! First came passion, then came vows… What comes after "I do"? Greek tycoon Andros Kristalakis knew that his white-hot whirlwind romance with Polly
on

August 24, 2019

Internationally Bestselling author Lucy Monroe has a new book out! The long awaited second book in her Northern Fire series, Hot Alaska Nights is out now. Self made billionaire, Rock doesn't live by anyone's rules but his own. He'll be damned if he's going to let the bright lights and big stars of Hollywood intrude

on

August 24, 2019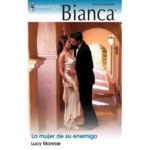 ¿Buscas un libro de romance lleno de emoción? Lee a Lucy Monroe.
on

January 5, 2018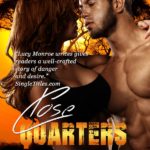 Lucy is very happy to announce that her Goddard Project books are all being reissued in print and digital and can be purchased from your local bookstore as well as online at major retailers.  This is a series that is very special to Lucy as she wrote it for Kensington Brava back in the day,
on

December 12, 2017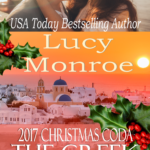 Brand new this year, a gift from Lucy to her readers, her 2017 Christmas Coda: The Greek Tycoons is out now! From internationally best selling author, Lucy Monroe, comes a series of vignettes in the lives of reader favorites from her Harlequin Presents. What you won't find…a typical book with a beginning, middle, story climax