on

October 1, 2012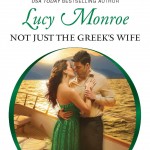 The Greek Tycoons Harlequin Presents #3089 ASIN: B008EN9HX6 ISBN-13: 978-1459241411 Originally published: 10/01/12 Ariston Spiridakou had one reason and one reason only for marrying Chloe: he needed a biddable bride to provide the requisite heir. Yet three years later Chloe's status as good Greek wife is a distant memory—and her defiance has had her cast
on

August 1, 2010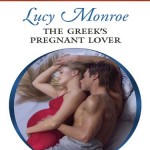 The Greek Tycoons, Traditional Greek Husbands #2 Harlequin Presents #2935 ASIN: B003U89S9I ISBN-13: 978-1426864353 Originally published: 08/01/10 Self-made billionaire Zephyr Nikos has come a long way from the streets of Athens, but his heart is stone-cold—like marble. He can't offer Piper Madison his love; instead he offers her his world—fine dining, private jet, rubbing shoulders
on

July 1, 2010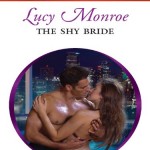 The Greek Tycoons, Traditional Greek Husbands #1 Harlequin Presents #2929 ISBN-13: B003SX15IW ISBN-10: 978-1426860072 Originally published: 07/01/10 Thrust into the limelight, child star Cassandra timidly enchanted audiences night after night. But when her parents died, Cass retreated into her own world—too shy to leave her home. Once a year she shares her musical passion by
on

October 1, 2009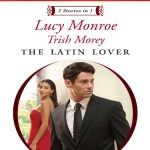 The Greek Tycoons,Petronides Brothers Duo #2 Harlequin Presents #2861 ASIN: B002PKBL24 ISBN-13: 978-1426840876 Originally published: 10/01/09 The Greek Tycoon's Inherited Bride by Lucy Monroe Phoebe's betrothal to Spiros Petronides' brother meant she was forbidden, and honor was the code the Greek billionaire lived by. But with one kiss Spiros knew he had to claim her
on

June 1, 2007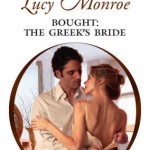 Mediterranean Brides #1 Harlequin Presents #2636 ASIN: B000RH0CLS ISBN-13: 9781426801969 Originally published: 06/01/07 Greek billionaire Sandor Christofides was born in shame, and has fought his way to the top. Now he has wealth and acclaim—all he needs is Eleanor to be his bride. The scene is set, vintage champagne, red roses— and a dazzling diamond
on

December 1, 2005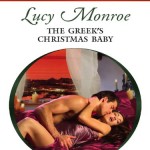 Kouros Brothers Duo, The Greek Tycoons #2,#3 Harlequin Presents #2506 ASIN: B003AV6F6O ISBN-13: 978-1426857843 Originally published: 12/01/05 After a head-on collision with another vehicle, Eden Kouros is overjoyed that her unborn baby has survived. But Aristide, her husband, has suffered a partial loss of memory. Eden's heart is torn in two. Aristide remembers almost everything–except
on

May 1, 2005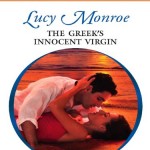 The Greek Tycoons #11 Harlequin Presents #2464 ASIN: B003M69WDU ISBN-13: 978-1426863677 Originally published: 05/01/05 Current publication: 05/01/10 Greek tycoon Sebastian Kouros thinks he knows all about Rachel Long: as far as he's concerned, she's a scheming money-grabber who deserves nothing from him or his family. But the searing sexual chemistry between them can't be denied.
on

December 1, 2004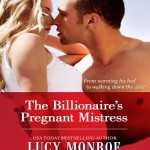 The Billionaire Collection,Petronides Brothers Duo #1 Harlequin Presents #2438 ASIN: B00A9V3J3K ISBN-13: 978-1460311820 Originally published: 12/01/04 Current publication: 12/17/12 Greek billionaire Dimitri Petronides has one rule: duty over passion—especially for the women in his bed. This includes his latest mistress, the beautiful Xandra Fortune. But when Dimitri ends their affair, announcing his engagement to a
on

October 1, 2003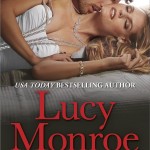 The Greek tycoon demands his bride!
Savannah has returned to Greece with the intention of making her peace with the Kiriakis family. But Leiandros Kiriakis still believes the lies about Savannah and is set on making her pay for the past.