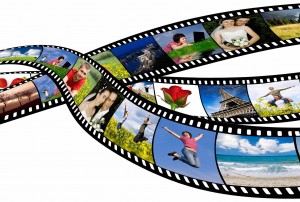 My son and I were chatting one morning a couple of weeks ago and he said something like, "Mom, do your readers know you write your stories as if your living them as movies in your head?  That's pretty different, you know?  It's not that scene and sequel thing, or the art of story structure." Can you tell the man was raised by a writer and attended more than his fair share of writing conferences as a child worked into our family vacation schedule?
He thought maybe it would be easier for my readers (and maybe even my publishers) to understand why I'm finding it so difficult to write right now if people understood my process was so immersive.  "It takes a lot out of you emotionally, Mom.  You don't just write your books, you live them."
I think a lot of authors live their stories emotionally, but my son is right about the toll it takes.  If you write like I do, living the book like a movie in your head, experiencing everything with your characters, then writing a deeply emotional book is often exhausting (even pleasurably so)…or impossible when your own emotions are on lockdown.  I was chatting about this particular phenomenon with a dear friend over lunch the other day.  She really struggled with a book, a novella that took her nearly a year to write because she eventually realized: she was afraid to go into the dark emotional places with her characters.  She could write them out, herself…she wasn't so sure about.  That's where I've been for the past three years and the harder the emotion has been to write, the more terrified I've been.
The oddest thing is that I've had a couple of readers say this or that book seems like I stepped back from them emotionally and they are usually books I was closest to, ones that reveal the deepest pieces of my heart.  Those same books will resonate with other readers, so I'm trying to learn to accept that one person's opinion does not a judgment on my heart make.
And the more I gave to my characters, to my family, my readers, my friends…the emptier I got and the less chance I was going to come out of the dark emotional pits unscathed, if at all.  This is a profound realization for an author who judges the books she reads and writes on the level of their emotional content.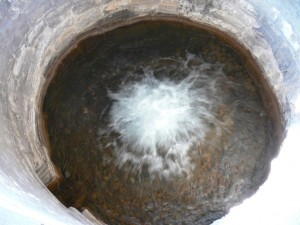 I'm learning something else…that is how to refill the well.  Not just the well of creativity, but the well of emotion from which my stories must flow.  I can feel the water now, deep down, but there.  Cool and damp…hear the drips, smell the fresh scent and know if I dip for a drink it will be refreshing not stale.  The well is a deep one and it had gotten dry as a deserted oasis, but there's moisture again and the water levels are rising.  I'm not ready to dip my bucket yet.  It's too early.  It wouldn't be right.  But soon.
Hugs,
Lucy