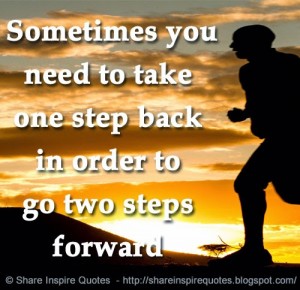 There are times in life when, no matter how hard we fight it, no matter how much me we may want to deny it, we have to take a necessary step (or steps) backward in the hope that we can move forward.  Those of us who suffer from mood disorders know this well and really anyone who battles a chronic illness understands this concepts intimately. A very talented writing pal of mine battles MS and she uses the spoon analogy.  When she runs out of spoons for the day, there's no going back to the drawer for more, like there are for other people, no borrowing against tomorrow.
She kept writing when her disease took her eyesight, when her mobility became something of the past.  She's amazing!  But no matter how strong our will, we all have our limits.  She only has so many spoons in her drawer and mine?  Well, the drawer is empty right now.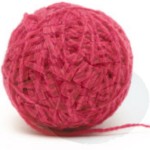 The words I need to write are all tied up in a ball of stress and for whatever reason having deadlines is the final strand that won't let them out.  I've been writing to self defined deadlines since I finished my third manuscript (half a decade before I sold my first book) and that was something like 70 novels ago.  I can't tell why deadlines are suddenly an anathema to me after so many years of writing to them.  I can tell you that the past 5 years I've had some late books and that has stressed me out in ways I can't describe.  I can't tell you why the words are locked inside, why I have two half-finished books sitting on my computer and two unfulfilled contracts.  I can tell you that I'm doing everything I can to get better.
Part of getting better, the step I've fought so hard taking, for so many reasons, is that I must take a mental health break from my writing.  I have to leave those two books unfinished for a time as I unravel that stress ball inside me and unwrap the strands of anxiety and inner discord from my writing process so that it can once again be something that brings me joy and my readers something of real value.
And do you know what?  I happen to believe that doing this will ultimately lead to me reclaiming something for myself and for my readers.  My passion for my writing, my joy in my writing and my ability to channel emotion, love and the stories of my heart into my writing once I'm able to reconnect to my own heart in a meaningful way because ultimately? I am an optimist.  One who cha-chas through the kitchen with her husband and her grandchildren.
Dear Readers, won't you take a chance and cha-cha on this journey with me?