This is the 3rd blog post in a series on Recovering from Burnout, something I have personal experience with.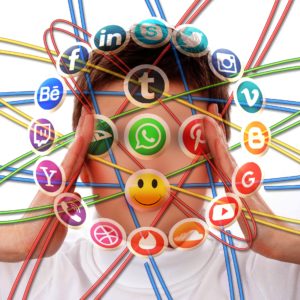 In today's publishing industry, authors are expected to be Social Media mavens.  It's written into some publisher's contracts and an indie published author is under tremendous pressure to put herself and her life out there to somehow attract readers to her (or his, or their) books.
A lot of writers are introverted by nature, but that doesn't matter to the Twitterverse, or FaceBook, or Instagrammers, etc.  We are told by other authors, by readers, by public relations experts, and by yes…our publishers, that we must grow our following.
We need to do "stories" (which I'm lucky if I ever remember) at least every couple of days and post often.  (For a long time I didn't even know what a story was.  I thought it was what I was writing for publication. lol)
I'll be honest, I have a love/hate relationship with Social Media.  (My youngest daughter says that my relationship with FB is more hate/hate, but that's about the entity not the people I see on there.)  The truth is, I do see value in Social Media.  I like connecting with other authors and readers, my family, and my friends, but even though that is true, I'll find myself needing to be off of it for months at a time.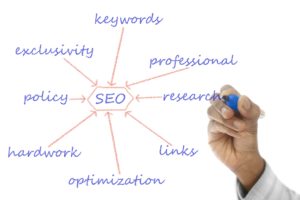 However, when people start talking to me about SEOs, Social Media impact, post ROI and hyperengagement, I tune out.  I don't know what my SEOs are.  I barely track post ROI and use only basic analytics to determine if my advertising is making an impact.  Yes, I have and MBA.  No, I don't want to spend more time figuring out if my Social Media impact is as strong as it could be when I could be writing.
I am currently in a space where I am not doing any personal Social Media, nor am I reading most of my newsfeeds.  Why?
Because Social Media is a hotbed of expectations, relationship pitfalls and gives platform to a lot of negative grandstanding.  That wouldn't matter if the stress of dealing with it didn't drain my creativity, but it does.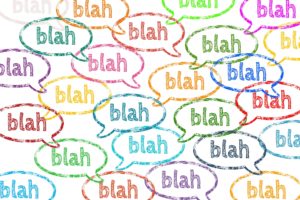 I don't want to spend time thinking about the recent rant on Twitter blasting an author for the Spanish translation of her title and back cover copy.  There was a lot of how could she be so ignorant comments, but not one person acknowledged that the translator was the one who used the offensive term and the translation was done by a translator because, hey, the author doesn't actually speak Spanish.
Yikes, see, I'm getting het up about it and I don't know anyone involved.  Not the author, not her detractors.  But someone I follow, liked the post and I got sucked into reading the thread. Sigh.
Then there are the people who use some kind of service to post on their behalf, only the posts feel like they are done by bots, or you know, social media content creators that do not actually know much about the people they are posting for, much less know them personally well enough to sound like them.  So, why do I bother to follow someone whose content is so unrelatable?  Because I *do* know the person and want to support them.  But seriously?
I've noticed on Social Media that a lot of the time, the only #realness that gets a response is the current flavor of the month and rants.  For whatever reasons, people seem to respond to rants.
That kind of #realness drains my creativity, if I let it.  And I don't want to let it.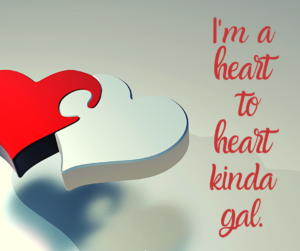 I'm a heart to heart connection kind of gal and no matter how #real Social Media claims to be, the types of connections I'm comfortable with aren't usually the ones being made.
It's all well and good to say an author needs a Social Media presence when you, yourself, enjoy SM.  But what if you don't?  What if I don't?  What happens to my career if I just stop posting?
I can answer that last question.  My indie book sales dropped, but they didn't disappear.  I didn't hear from as many "friends" when I wasn't running vibrant pages that could be used for cross promotion.  I didn't get invited to participate in as many writerly or readerly things (though considering my battle with agoraphobia I didn't consider that a negative).
My answer to the Social Media dilemma, that is sucking time to write and creativity out of so many authors like me, was to drop out.  Which was healing for me, but not a good long term strategy.

So, when I came back, I had to figure out how to make Social Media work.  Rather than be pulled in too many directions, I was determined to pull back.
For the most part, I'm not posting personal stuff anymore.  No little tidbits about time with hubby, my children or my grandchildren.  I used to enjoy doing this, but then discovered that the feeling of pressure to share my personal life was impinging on enjoying that personal life.  So, yeah, it's not for me.
That's not to say I'll never post about a trip again, or something I want to post about, but so far, when I get the urge, I squash it.  I don't want to create expectations.
I'm not engaging in divisive discussions either, and I'm trying not to read them.  Healthy discourse is…well…healthy.  But it is not necessary for me to engage in it in a public forum I use to keep readers apprised of my books.
If I'm passionate about a subject (and I'm passionate about A LOT of subjects), I will talk in person about it, but if I don't have a face-to-face relationship with you?  Chances are I don't (or can't) trust you enough to engage on the same topic in what I consider a healthy way. (No pot shots, no over the top divisive rhetoric, etc.)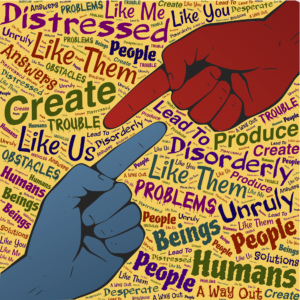 I know that lots of people enjoy that kind of engagement on Social Media and they are welcome to it.  I'm seriously not judging them for liking that kind of discourse, only saying I don't.
I find it draining and stressful, if not simply unpleasant.  And if you are like me, then what I am telling you is: you do not have to engage.  You do not have to read it.  You do not have to stew about it.
I will march, I will stand in protest, I will donate money and time to causes and campaigns I believe in.  I will not allow my newsfeed to suck the joy out of my soul.
For me to stay on Social Media, I need to keep my own posts about my books and the writing, for the most part. (Anyone who follows me on Twitter knows that I reply to other people's posts with genuinely personal thoughts and will make a few quasi-personal type posts myself.)
One of the biggest changes in my approach to Social Media is that I do not post very often.
I read some recent articles going over Social Media analytics and discovered that while in the past, PR consultants recommended posting 80% other content and 20% sales content, those numbers have flipped.  Obviously, this was good news for me.  But so was the new/not so new recommendation that most social media platforms meant to boost sales on a product (like books), rather than popularity (like celebrities) can be very effective with 1-2 posts a week.
If you are like me and you find Social Media draining, manage the drain.
Some very successful authors aren't on SM at all, but if you aren't at their level of success, you might need to find a strategy that allows you to love your writing without hating so much of the PR stuff that comes along with being published.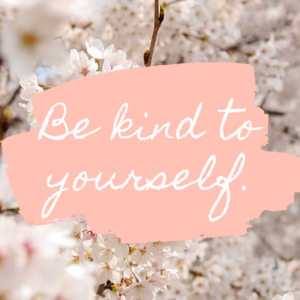 The one thing I want you to take onboard, no matter what, is that you should not feel guilty, or like a failure, because you don't thrive in the atmosphere of Social Media.  And if you only like one platform, then use it and let the others go.
If you want to be on multiple platforms but don't want to spend a lot of time posting, I recommend using a posting service.  (I use Buffer, which has a free option.)  I set up the same two posts per week to go out to all four of my social media platforms.
I used to worry about people following me on more than one platform getting unique content, but that was honestly silly.  First because following me is their choice, not mine.  Second, because social media platform algorithms never allow all your posts to be seen by all your followers.  So, if they don't see it one place, maybe they'll see it in another. 🙂
Finally, just let me remind you that there is no point in pushing yourself to grow a following for books you are never going to write because you've burned yourself out on PR.
If you are seeking to recover from burnout, or recognize that you are on the verge of burnout, change is necessary.  It does not matter what other authors do and still find the time and energy to write, what matters is what you can do.  You are not less if you are not doing all the things.  They are not crazy if they are doing all the things.  You are not them.  They are not you.
You want to heal and write again?  Stop doing the things that drain you.
Hugs and happy writing,