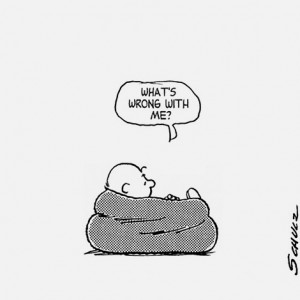 We who suffer from mood disorders very rarely realize that right off.  Usually, we look for other causes to the reasons for the betrayal of our body and our brain.  It doesn't help when those causes exist.  For me, my very real thyroid condition masked the fact that my Winter Blues were turning into a severe case of SAD and that my desire to be a homebody was turning into full-on, debilitating, stress inducing agoraphobia with a side helping of what I like to tern on-line-a-phobia.
I'm a happy person by nature, so who would suspect (and I include myself in that bunch) such a person of having a truly severe case of clinical depression?  A case that left untreated would just get worse and worse and worse.  Yep, that's me people.  Poster child for a condition I staunchly denied having (I copped to the anxiety disorder easily, that I *got*) for years.
I tried to get help along the way, seeing a hypnotherapist.  She really helped, when we focused on my problems, but she had her own agenda.  This series of mantras mixed neural light therapy she insisted on going through for my "healing" to take place.  At $200 an hour, this woo woo stuff that I tried, but found to be of no benefit actually drove me away from any further therapy from her at all.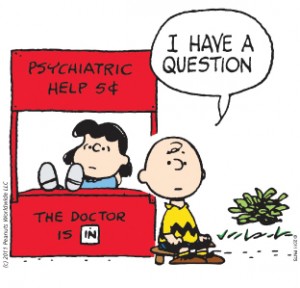 There were anti-depressants of course, but unfortunately for me, none of the SIX different types plus anti anxiety medications we've tried in the past 10 years have had a long term positive impact on my SAD.  So, what?  Back to therapy.  The next therapist was kind and helped me to see I needed to set boundaries with my family, but my many years counseling other women came to the fore and I couldn't help reaching out to my therapist.  And then we had to move out of state temporarily for my husband's work.  For this therapist, it was out of state out of mind.  She never replied to any emails, though I'd hoped to continue sessions on Skype.  A bust.
When we got home, I knew I needed to see someone as my inability to write was getting worse, I was having more life ending thoughts and crying at the drop of a hat.  So weird for me!  Knowing this did not make it easy to find someone.  As an anniversary gift, my husband found me a therapist who specialized in SAD.  I was SO excited.
He wasn't covered by my insurance and his hourly rate was REALLY high, but what the heck.  To get better?  So worth it!  Only after a month, we had to part company because his viewpoint was that I didn't need to get better.  I needed to accept being the way I am.  Accepting me?  Even the scared, scarred, nonwriting, pain-filled, afraid to leave her house woman…I can do.  Accepting I have to stay this person forever? I don't.  I just feel in my heart of hearts I'm supposed to be free again.
So, I have a new therapist and I'm meeting her on Thursday.  Wish me luck!
Hugs,
Lucy