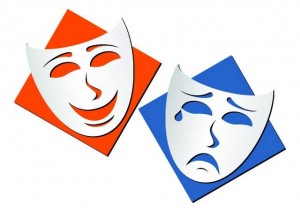 The end of summer has become the best time of year for me and yet the worst as well.  No, my life is not a Dickens novel.  Nothing quite so profound, or so perfectly well written! lol  It's just that I've stored up sunshine in my brain and I'm function pretty well right now. (At least that's how I look at it.)  I'm not sure how scientific a concept that is, all I know is that my agoraphobia and the other symptoms of my SAD are most manageable right now.  In a few short weeks, they won't be.  By the  middle of October, the nearly uncontrollable carb cravings start, the anxiety about leaving the house for something as mundane as going to the grocery store (soon after, it will be even worse and extend to getting the mail only a couple hundred feet from my door).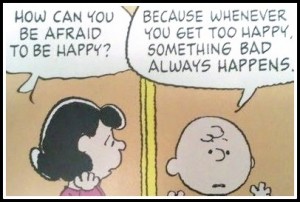 But right now?  I feel like myself.  I feel powerful.  Almost free.  Not completely free, because I know the debilitating inertia could be waiting right around the corner.  I used to convince myself it was never coming back, only to be devastated by Winter's return.  Not the actual change of Season.  I love the onset of Fall and then Winter…the smell of rain in the air, the cold crisp days, the frost on the ground that harbingers Winter's return.  It's what that time of year brings.  The terrible depression and inability to think.  My brain shuts down.  My ability to remember becomes a thing of the past.  My personality changes and I hate it.
I'm so hopeful this year will be different.  Therapy will somehow help me make it different.  Light therapy will be more effective this year.  I'll have a better exercise regime in place.  Something.  Some way.  It will be different.  I don't know if it will.  I've hoped before and had some of my very worst Winter depressions ever, but that doesn't stop me from trying. Or hoping.  Maybe because at the very core of me? I'm an optimist.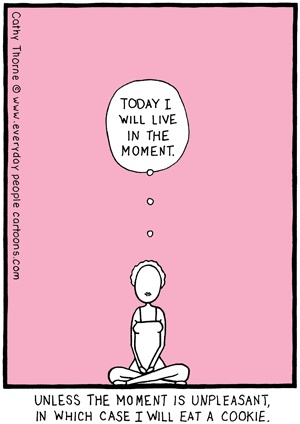 But right now?  I feel like a real person.  I'm happy.  I want to make plans and believe they will happen.   I want to believe I can still be me three months from now.
I'm reading a book, well a stack of them.  I love being able to focus enough to get everything out of nonfiction I want to, to be able to read it and not just watch documentaries, but read books about the subjects that interest me too.  Right now the subject that interests me the most is how to not slip back into the worst symptoms of my Seasonal Affected Disorder.  So, one of the books I'm reading is Unstuck by Dr. James S. Gordon.  I'm taking a while to read it, really soaking up what the doctor has to say about this subject he's studied so carefully, this plan to break out of depression he's spent so many years helping his patients develop.  So, I can't tell you if I'm going to end up recommending the entire book, but I find his attention to research and understanding of the phenomenon of depression impressive and intriguing.
The reason I'm bringing the book up now though is because the first useful thing I've gotten from the book came early on and I think is something EVERYONE should know how to do.  It's called Soft Belly Breathing (or Meditation).  Here's a good video that not only explains the physiology behind it, but exactly how to do it.
Here's another video of Dr. Gordon himself leading you through a Soft Belly Breathing Exercise. Go ahead, give it a try. It's worth feeling just a little silly for the benefits. I promise.
If you are a fellow dancer in this cha-cha of life with a mood disorder, then you are probably very familiar with my current feelings.  You've had your own "me" moments shadowed by the fear of what is to come.  When will the "not so me" show up to take away the joy?  Maybe in learning things as simple as this and letting go of the bits of anxiety as they come can we learn to just enjoy the dance.